America, Georgia & Russia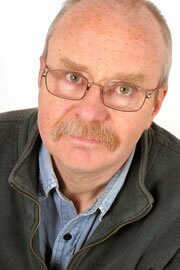 I read somewhere that the average blog is read by 3 people.  So I just need  two more to make it to average . . .
My difficulty with blogging is that whenever I think of something worth saying, a bit of my brain says, ' This might be a piece for Lobster'.  I guess I will just have to get used to using the blog as a place for first drafts and stray thoughts.  Of which here's one.
The Independent had a front page headline last week about the  war?conflict?skirmish? in Georgia: 'After a war lasting six days in which scores have died'.   Scores?  Of course they have no idea about what is going on down there: no sources other than tainted/propaganda sources; and no reliable figures on deaths. 'Scores' is a sub's bet-hedging guess, I suspect: gotta put something but have no information.
The real point about the Georgia thing is seeing the US and Russian military-industrial complexes getting back on the road – contracts, careers back on track.   Just for a minute there, peace almost broke out!  In this country, where politics has yet to be completely corrupted by money, it is difficult for people to grasp that US foreign policy exists mostly to enrich the military-industrial complex.  As in: why have Poland and Georgia in NATO, given the geo-political damage this will do to relations between Russia and the rest of Europe?  There will be a clause in the contracts somewhere which forces them to buy US weapons systems. That's the price of entry.